An icon among luxury watches, women's Rolex watches are known for their elegance and precision. Ladies watches from Rolex are designed to meet the specific needs of the female user, with models available in smaller sizes and with colorful dials.
Types of Rolex ladies models
Rolex ladies watches come in a variety of models such as Datejust, Oyster Perpetual, Cellini and Yacht-Master, each with unique features and styles. Whether you are looking for a watch for everyday use or a special occasion, a women's Rolex offers a suitable option for everyone. The Rolex Datejust is one of Rolex's most popular models and is an icon of elegant watches. The watch has a date display function and a Cyclops magnifier on top of the glass, making the date easy to read. The Rolex Oyster Perpetual is Rolex's most basic model, with a simple and timeless style. The watch has no date display function or stopwatch function, but it does feature a precise automatic movement. The Rolex Cellini is specially designed for ladies who appreciate elegance and sophistication. The watch has a classic style with a precise automatic movement and available in different styles and materials, such as gold, platinum and stainless steel. The Rolex Yacht-Master is specially designed for ladies who love the seafaring world. The watch has a sporty and robust look with a precise automatic movement, water resistance to 100 meters, a stainless steel case and is available in different sizes and colors.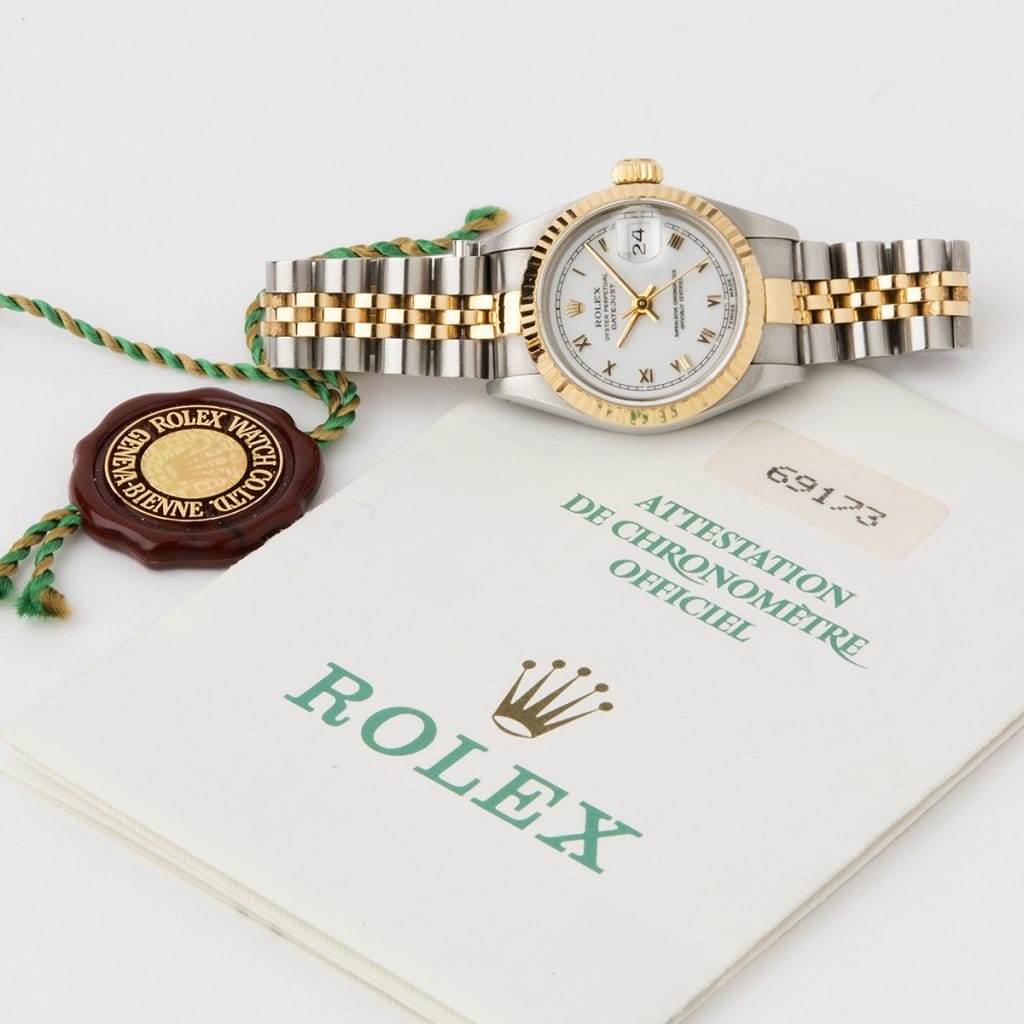 Vintage ladies Rolex: a good investment
A vintage women's Rolex is a unique watch that can be a worthwhile investment because of its combination of rarity, authenticity, history, aesthetics and quality. Let's start with rarity. Vintage watches tend to be scarcer than modern variants. This can lead to greater demand for these watches, which can increase their value in the long run. This is especially true of models that are no longer produced, and are often unique.
Vintage watches often have a rich history and are often associated with celebrities or historical events. This can add to their value and appeal as collection pieces. This is specifically true of Rolex watches, which have been known for years for their high quality and durability. In addition, vintage Rolex watches often have a classic aesthetic that is not comparable to modern models. This can lead to greater value for certain collectors, who are interested in watches with a traditional and timeless design. A vintage Rolex for women is a watch that is valuable not only for its technical features, but also for its aesthetics, history and authenticity. Therefore, it is a good investment for collectors looking for a unique and valuable watch.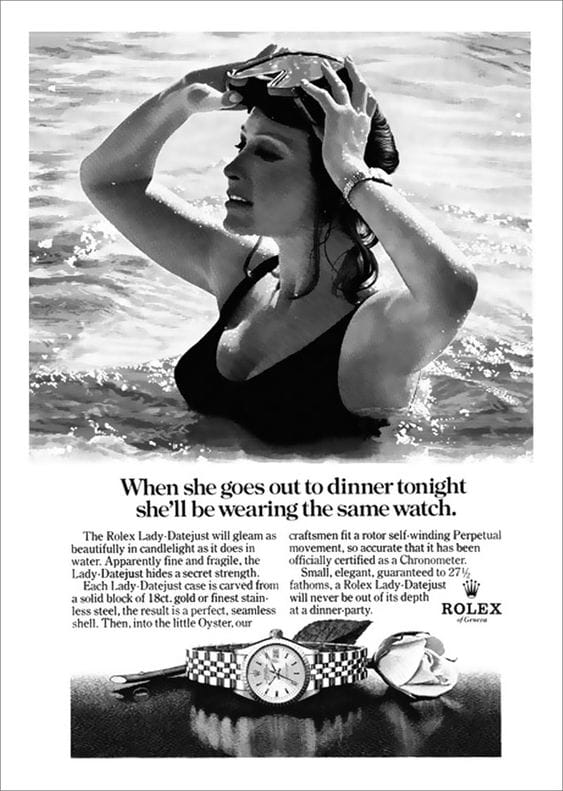 Rolex ladies watches from Timepieces Belgium
As experts in high-end women's watches, it is our job to guide you through the purchase process. In addition to outstanding service, we also offer a 14-day return policy so you can always make a purchase with peace of mind. With us you are assured of authenticity and should there still be something wrong we offer 12 months warranty. Have you become enthusiastic about a vintage Rolex for ladies? Order your watch through our webshop or contact us. Looking for a gift for your husband? Check out our GMT-Master, Air-King or complete men's collection!